KS3&4 Category
We are delighted to share with you the winner and runner up poster for the KS2 D Day Poster Competition.
The Winner is Eloise with her fantastic sketch of a line of soldiers advancing forwards, as further soldiers parachute into the poster in the background.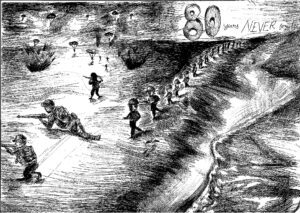 Our runner up was Xinyue who sketched an excellent poster from a soldiers perspective behind barbed wire as landing crafts arrives on the beaches.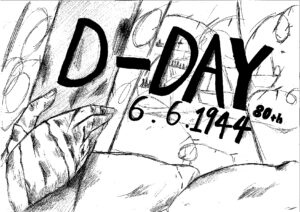 Well done to Eloise and Xinyue and and thank you to all the children who participated in this poster competition. We hope you will take part again next year.
Keep an eye on the education page of our website, which will be updated in the Autumn term with our 2024 competitions.